Needing Legal Advice Or Documents
Financial and Business Documents
When ever needing legal advice or documents for a business or personal reason you can count on the LAWDEPOT.  They have all the financial and business documents that you will need to create a perfectly structured business for getting funded. They also have some FREE quality legal document that you could use. I choose LAWDEPOT because I always have my businesses professional and legally documented and they have affordable product and service to assist in all the corporate structuring and the financial agreement for receiving loans or lending. They also have life planning documents because in my time I have seen times where a wealthy family member has past away and did not have their Last Will and Testament setup and their family end up battling for their estate which caused the family to separate and become distance. I have taken preventive measures so this will not happen to me by planning in advance for life unexpected events that can change my family life. You can do the same.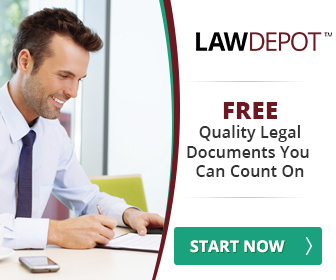 Create Your Own Freelance Documents
With LAWDEPOT you are able to create you own freelance documents with just a click of your mouse. Being fully prepare and professional is very important in business and finance so being able to create your own freelance documents put you ahead of the game. This also give you the ability to have all you documentation organized and completed when its time to present it when your business is in the process of getting funded. LAWDEPOT also provide Power of Attorney services and Healthcare Directive so parents can put the proper processes in place in the case a tragic or a challenging time of illness happens the plans are set with the  proper documentation in place so that the business is carry out as documented.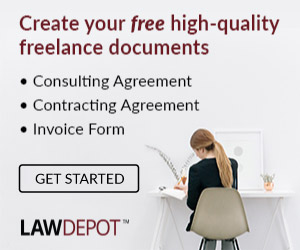 Any thing you need
Any thing you need done LAWDEPOT can service you here is a list of some of other the financial and business products they provide:
Affordable Articles of Incorporation
Affordable Consulting Agreement
Affordable Financial Statement (Personal)
Affordable LLC Operating Agreement
Affordable Personal/Corporate Guarantee
Affordable Purchase of Business Agreement
and more