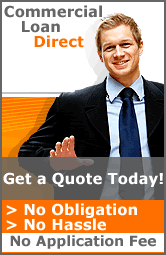 Fast Commercial Loans
Get Fast Commercial Loans form a well established company called Commercial Loan Direct. They are a Correspondent Lender with over 200 different lending product nationwide. This means that they are able to lend on behalf of many other financial institutions thought the US including insurance companies, private institutions, banks, credit unions, savings banks, which gives you a variety of options to choose from. Moreover, Commercial Loan Direct is more then just a Lender.  They are professional staffed members of the real estate industry and loan experts so please know you are working with the right team of professional who are leaders in the national correspondent lending industry. They also rank A with the Better Business Bureau.  The Commercial Loans are use as a solution to commercial loan problems.
Fast Apartment Loans
You can obtain fast apartment loans with Commercial Loan Direct through their variety of funding options.  Using CLD give you the peace of mind of having to find multiple lender because they are able to search hundreds of loan programs for you. Because of their access to such a variety of program they are able to have competitive rates with no up-front fees and reduced finance cost. CLD is here to assist you with your Apartment Loans needs.
Fill Out The Application
If you want to get started you can fill out the application: